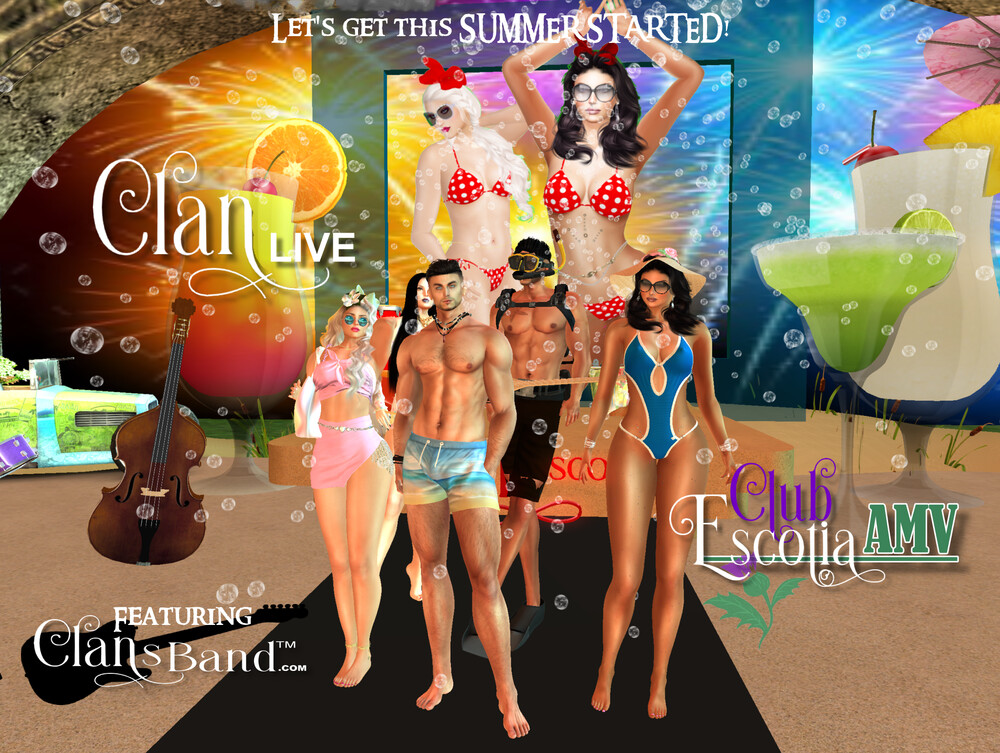 Clan LIVE with Clan's Band Summer Kickoff Party Friday 1PM!
Region: Club Escotia
Event begins:
2 days ago: 2023-05-26 13:00 SLT
Added by: Webby Merlin
Details:
Friday we hope that you will attend, Winter drove us all round the bend,
But now it's vamoosed it's over it's gone, I know this 'cause even in Scotland it shone!
Shorts t-shirts summery clothes, whatever you wish is what we propose,
So if you are all summery and arty then come help us kick of this party!!!