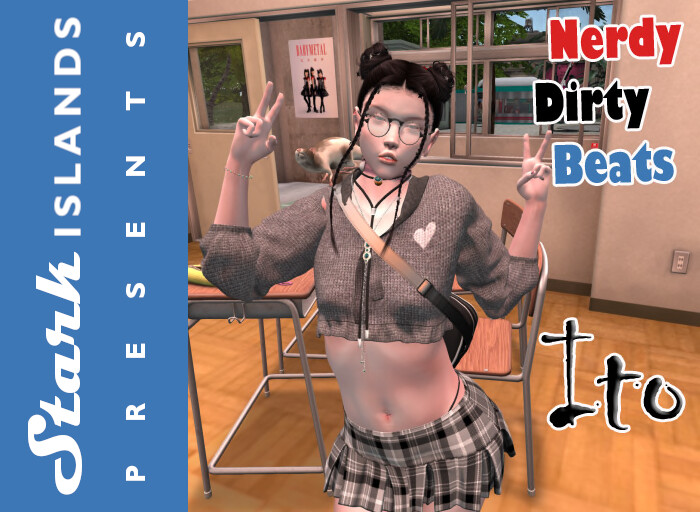 Hazel Ito @ SI College
Region: Stark
Event begins:
17 days ago: 2023-11-21 11:00 SLT
Added by: Mathilda Stark
Details:
Its back to skool , with DJane HAZEL ITO the SKOOLMARM DJ, twitching us all out with her ECLECTIC SKOOL mix from 11am grid time thru til 1pm, it will be a hoot with fun and laughs galore. Come and see the STARK COLLEGE venue for yourselves, the teachers are bristling, the students all atremble, be there, dress code anything goes!!!