♥ Valentines Rock Party ♥ with DJ Edison Rex Friday 5pm Grid Time!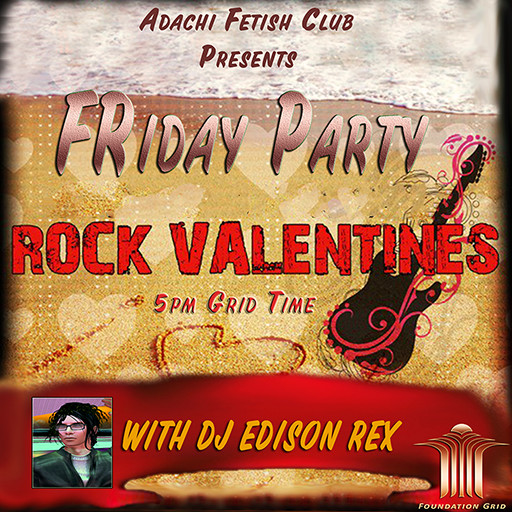 Region:
Adachi Fetish Club
Event begins:
9 days ago: 14 Feb 2020 17:00 SLT
Details:
Yay!! Join us this Valentines day for Awesome tunes and fun!



Friday @ 5pm Grid Time!



We will be rocking out in Weasels Biker Bar Club Woohoo!



Click the Poster on the wall to TP to the Venue!!