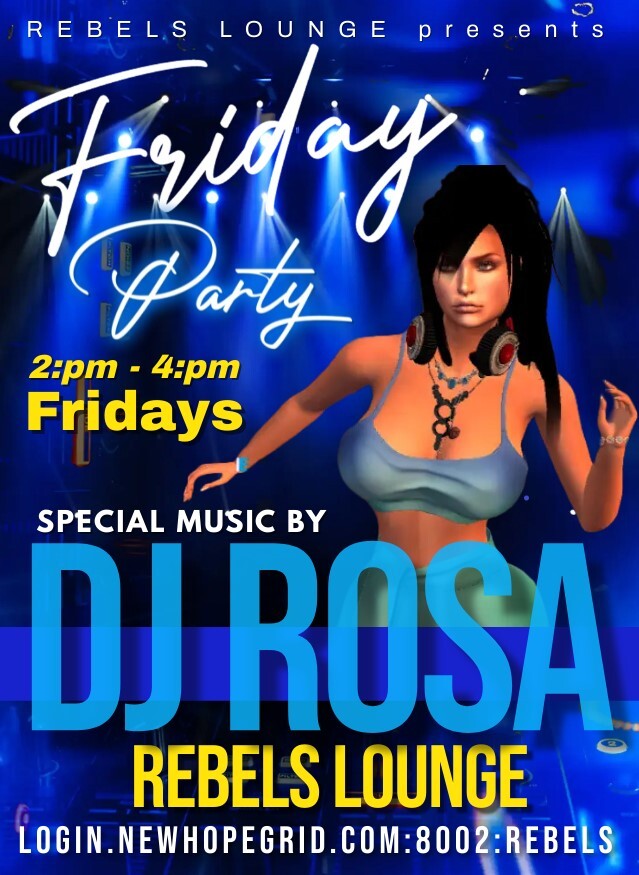 DJ ROSA ROCKIN at REBELS!!
Region: Rebels
Event begins:
10 days ago: 2022-09-23 14:00 SLT
Added by: Rogue Galaxy✦
Details:
Come join us on Fridays at 2:00pm for the FABULOUS DJ ROSA!

★╔══╗★╔══╗★♬★╔══╗★╔══╗★
♫ DJ ROSA ✩
ღ REBELS LOUNGE ✩
☼2:00PM
☆ MAP: LOGIN.NEWHOPEGRID.COM:8002:REBELS
✩★╚══╝★╚══╝★♬★╚══╝★╚══╝★

DJ ROSA loves to spin your requests and plays a variety of Blues mixed with some Classic Rock!
Come hang out and have some fun with us!