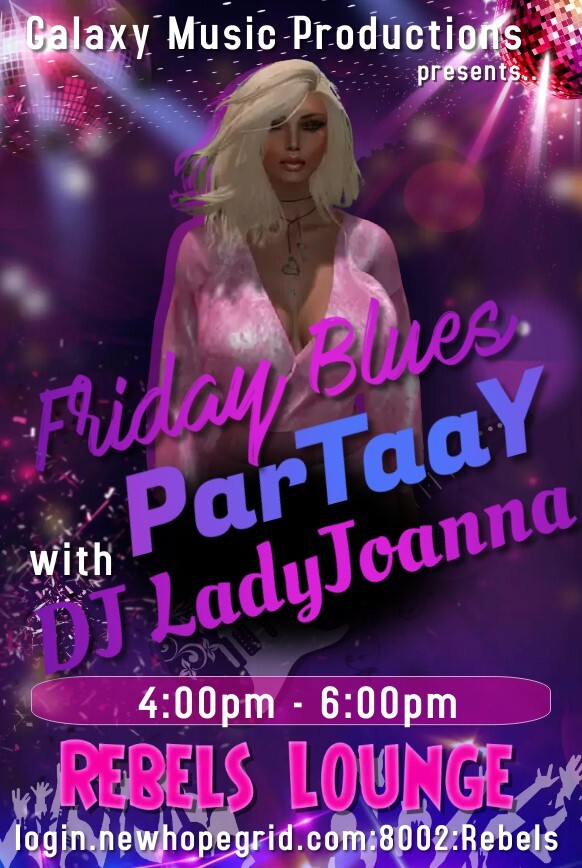 FRIDAY BLUES PARTAAY with DJ LADYJOANNA
Region: Rebels
Event begins:
10 days ago: 2022-09-23 16:00 SLT
Added by: Rogue Galaxy✦
Details:
▀▄▀▄▀ ▄▀▄▀ ➩FRIDAY BLUES PARTAAY!
▀▄▀▄▀▄▀ with DJ LADYJOANNA
▀▄▀▄▀ ➩Rebels Lounge
▀▄▀ ➩Map: login.newhopegrid.com:8002:Rebels
It's DJ LadyJoanna tonight, bringing the best of the Old Blues to you at Rebels Lounge! Great Blues, requests and a great time for certain! Grab a friend or two to come along, and we'll be set to dance the night away! DJ LadyJoanna loves playing what the audience wants to hear, so you know it will be a terrific show!